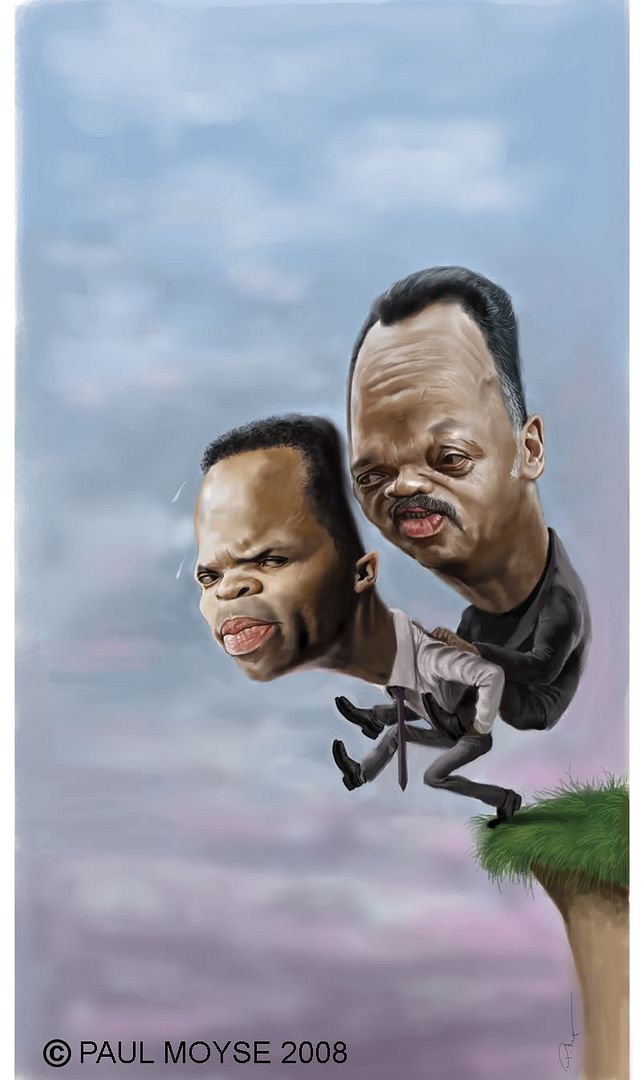 This was a quick one of the Jesse Jacksons (senior and junior) for the Weekly Standard. I had very little time to do this, got a call thursday night, sent off a sketch, which, when I woke at 4.30am I had an email saying that it wasn't appropriate, so I started with a new sketch, sent it off, and as I didn't have time to wait for approval (had a gig in the evening so I knew I had to be done in time for that), I started the rendering straight away and any corrections would have to be made later. Thankfully the corrections were few, and I got it done in time. There are things about it I'd liked to have spent more time on, some of the clothing for example, but I'm fairly happy with the end result.
I've changed my approach slightly to help speed up the rendering process. I start with a hard round brush to block in the colour, then use the airbrush at a low opacity to smooth certain areas, then add textures on top of that.
If I don't have time for another post before christmas day, have a merry christmas everyone, and don't eat or drink too much!