Thursday/Friday
First lady of California, Maria Shriver, for the Weekly Standard. Got the call (email??) early thursday morning, about an hour before leaving for a 10 hour bus journey to visit my good friend
Craig Rogalski
, and family, in bonnie Scotland. Tried doing some likeness sketches on the coach, but it was too bumpy, so they were all ditched. Got to Craigs at around 7pm and managed to get a better sketch, then got up early the next morning for the rendering.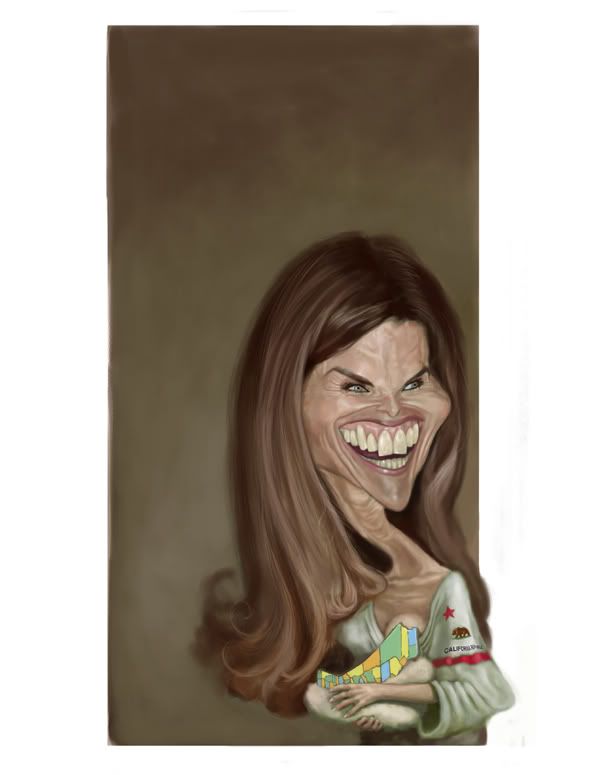 Saturday
After an enjoyable Friday evening savouring the local bars, Saturday was spent a)recovering, and b)painting this acrylic of Billy Connolly (who better to paint when in Scotland!!) in Craig's living room. Overall about eight hours painting time.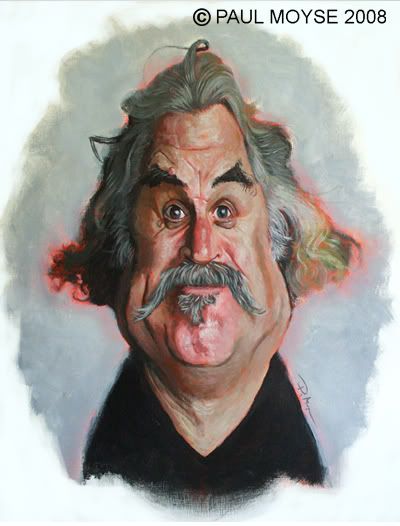 EDIT: I forgot to thank Craig for coming up with the reference of Billy for this one, so thanks Craig! Thanks as well to both you and Pam for the hospitality. Had a great time!