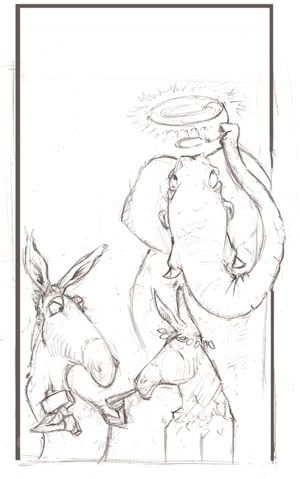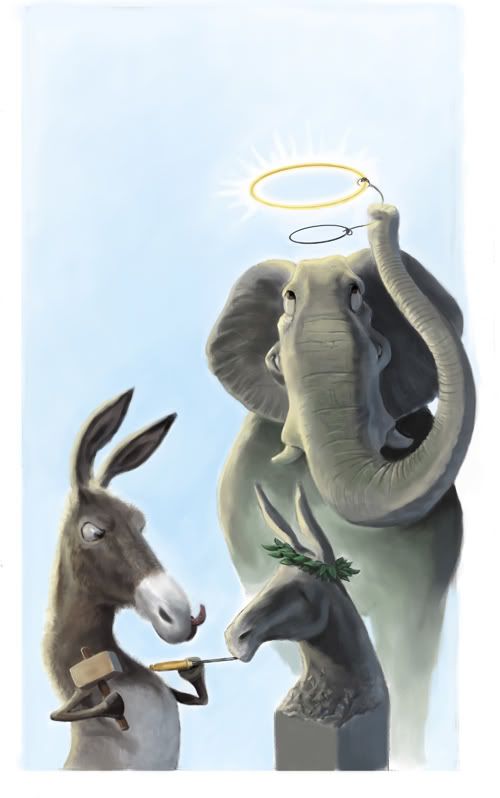 More fun for the Weekly Standard. Had just a day to do this, the rendering time was about 8-10 hours.
No likeness to draw, just animals! More specifically, the logos of the Democrats (donkey) and Republicans (elephant). The article was based around partisans polarizing American politics, so the brief involved showing the logos of both parties holding themselves in high regard.
The Art Director at the Standard makes things very easy, he has a great vision of where the illustration is going, all I had to do on this is figure out composition and the characters, and then render it. The only thing I was concerned about was not making the donkey look like the one from that Dreamworks movie!